Following Brexit, the UK government introduced a Points-Based System (PBS) for foreign workers entering the United Kingdom. PBS replaces the Tier 2 system.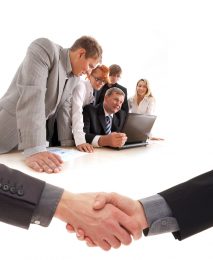 General guidelines are:
A verifiable job offer is received
The job offer is of a required skills level RQF 3
A minimum standard of the English language is required IELTS
In certain areas there are exceptions.
Employer's intent on hiring foreign nationals require a license.
Skills Provision specialise in cross border recruitment solutions, workers coming into the UK and workers leaving the UK. Our aim is to professionally support to the employer and the job seeker. Due to the complex nature of the new points-based system we have teamed up with highly competent legal organisation.
Employers
Preparation is one of the key ingredients for effective recruitment. Our consultants, backed with legal support, work with employers throughout all stages of the hiring process, generally these are:
Pre-license application, considering the options
License holder, ready to hire
Obtaining a license is the easiest part of the process. Sourcing the right manpower, with the right credentials, legally compliant and capable of making a positive impact on their arrival. This is the difficult part of importing labour into the United Kingdom.
Job Seekers
Simply register on our website, produce an accurate and compelling employment profile and apply for relevant positions, via our job board. When contacted by our team of specialists give them your full support.
If you would like more information on the new Points-Based System, please contact us at the earliest opportunity, you can do this via:
Please note all enquiries are dealt with in a prompt, professional and confidential manner.