The UK's logistics industry contains a healthy mixture of positives and negatives.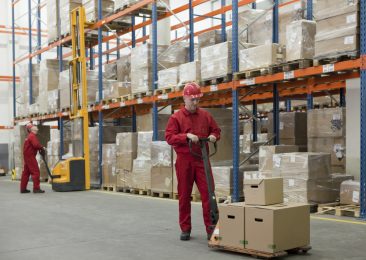 On the positive side, we have the continual development of online shopping, on the negative, Brexit, the Paris Climate Agreement, and the shortage of drivers.
In time the sector will perform exceptionally well but there will be bumps along the way.
Skills Provision's task is to support logistical companies throughout the United Kingdom, making sure they have the enough manpower to operate effectively.
The shortage of drivers and warehouse staff is a real problem one that will not be fixed easily or nationally. This is where Skills Provision come into their own. Our links to the international market are so strong sourcing manpower (when the correct license is in place) is what we are good at, it is our bread and butter.
Francesca our Placement Manager commented. "I am constantly dealing with enquiries from logistics companies requiring manpower. Due to our large database of available workers and strong links to the international market we are supporting our clients".
For more information on our logistics recruitment services, please contact us at the earliest opportunity via:
Please note all enquiries are dealt with in a prompt, professional and confidential manner.