Although UK manufacturing has been in decline since the 1970's it is still a dominant sector within the country, it currently it ranks 9th in the world in terms of output. The sector also employs 2.7 million people.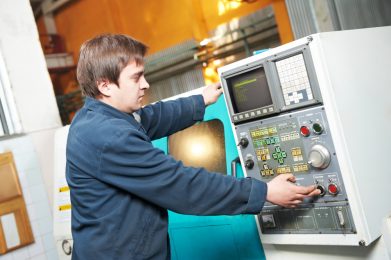 Skills Provision fully supports the UK's manufacturing sector through the delivery of top-quality manpower.
Employers have 2 available options:
Manpower sourced from within the United Kingdom.
Manpower sourced from the international marketplace.
When sourcing internationally an Employer Sponsored Visa will be required.
Where skills shortages exist, sourcing manpower from overseas can be of real benefit, that said the whole process needs to be tightly managed and controlled. This is where Skills Provision come into their own. Our systems of work and sector expertise make us the perfect partner to team up with.
Before embarking on a manufacturing project, we feel it is important the hirer understands what they are buying into. Here we provide an in-depth visual demonstration showcasing all the key elements of a project and how our technical systems deal with them.
Over the past 10 years we have been busy generating a database of available workers, here each entry is individually verified so when job seekers are selected by our automated system, they are of benefit to the early stage of recruitment, candidate collation.
If you would like more information on our manufacturing recruitment services, please contact us at the earliest opportunity, you can do this via:
Please note all enquiries are dealt with in a prompt, professional and confidential manner.